The HSC Economics Workbook, 2023 Edition by Gary Liang is the must-have workbook for any Year 12 Economics student. It includes exam-style multiple choice and short reponse with worked solutions, including full explanations of each answer. The workbook is based on the syllabus, and structured by topic and subtopic, covering:
The Global Economy
Australia's Place in the Global Economy
Economic Issues
Economic Policies and Management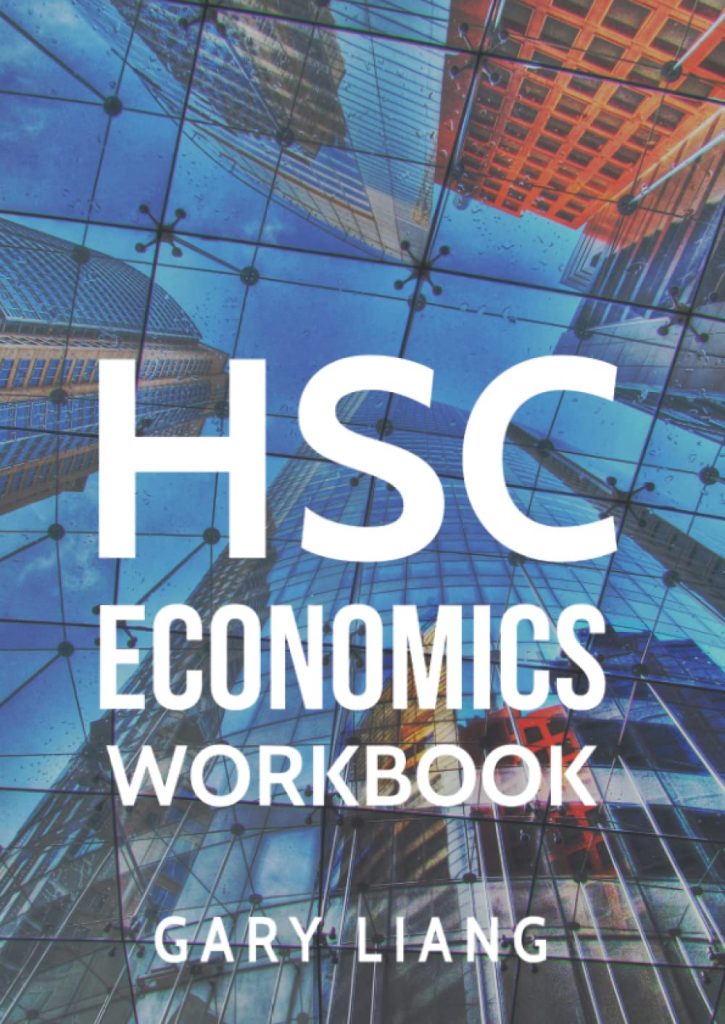 Why should you buy the HSC Economics Workbook by Gary Liang?
Written by HSC Economics state ranker. Gary Liang achieved 99.95 ATAR and 5 state ranks, including 7th in Economics with a mark of 99/100.
Detailed answers and explanations. Multiple choice and short answer questions all have solutions which are explained in thorough detail, including why some answers are incorrect, in-depth calculations and alternative answers.
Exam-style questions. The questions and answers have been written based on the HSC Economics exams and are designed to emulate the final exam.
Refined in a real classroom. These questions have been tested and refined in economics classes at Keystone Education, a tuition centre where 2 out of 3 students achieved 99+ ATAR.
Sample
See table of contents and sample here.
Buy the HSC Economics Workbook by Gary Liang
Buy it on Amazon. For bulk purchases over 10 copies, please send an email to gary@glnotes.com.
Any feedback?
Send an email to gary@glnotes.com. We will aim to take on your feedback and suggestions in our next edition.